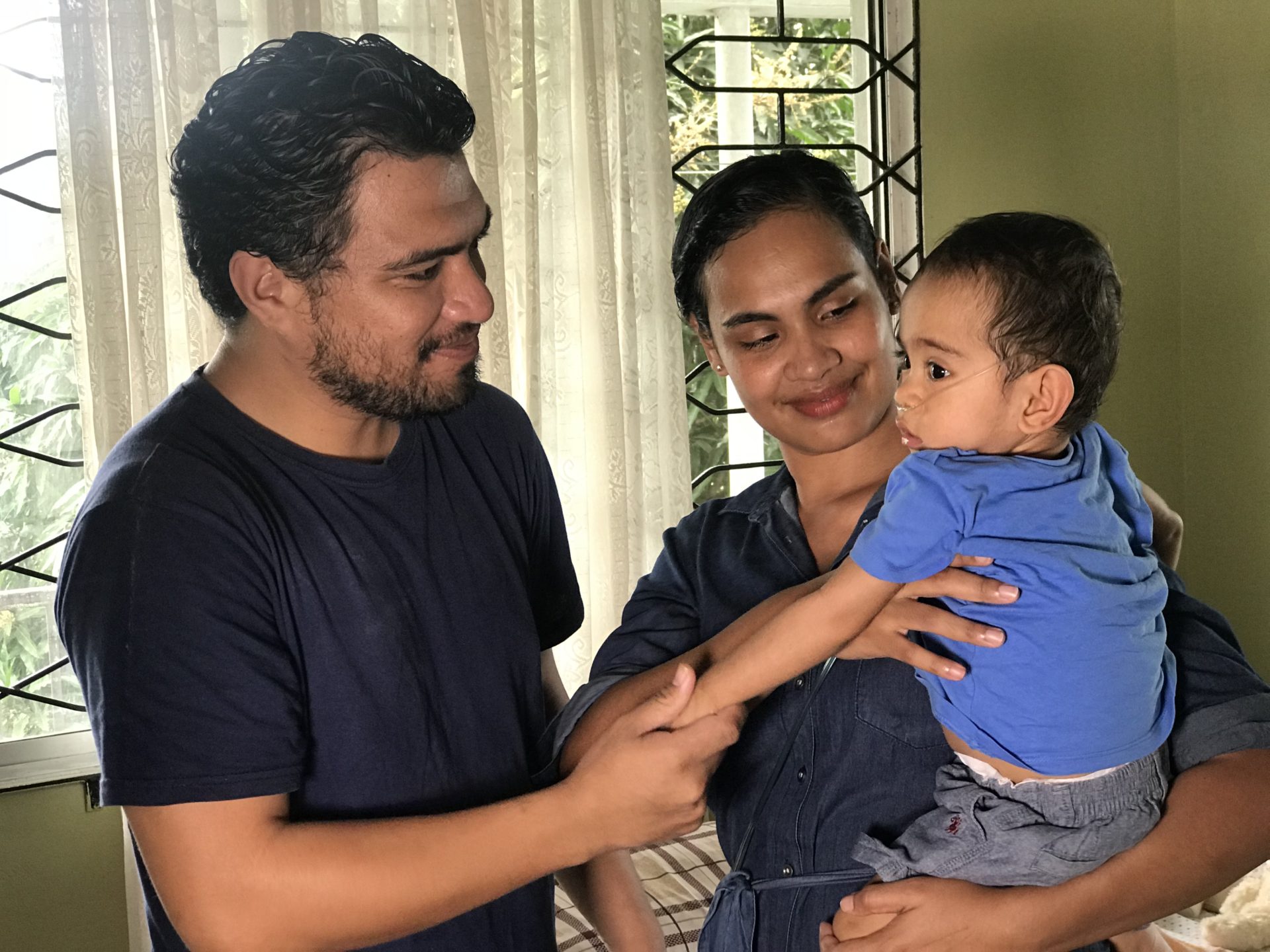 24 Sep

The Elaisa Family

At nine months old, baby Elaijah was admitted at the CWM Hospital's PICU ward after a lung infection in early 2019. His parents William and Ateca did not realize how serious the next few months were going to be for Elaijah.

'Being hooked up to tubes and machines, and to see our son in that state, unconscious- we were helpless' says William. 'It was the most difficult time of our lives, not knowing if our son was going to make it,' he adds.

'It was really tough and difficult and we had another baby at home who was not even three years, but we had our family to support us,' says Ateca.

Elaijah celebrated his 1st birthday at the hospital with his parents by his bedside around the clock. It was hard for William and Ateca to be commuting to and from hospital and endured hardships along the way.

'The Ronald McDonald Family room was a place we could escape to and get a hot cup of cocoa, or to have a quick meal and take a rest while Elaijah was just around the corner from us. It was a place we felt comfortable in and at home and they made us feel very welcome while giving us space as well to recuperate.'

After spending over four months at the hospital, Elaijah was discharged and is now at home recovering.

Thank you again from us, the Ronald McDonald Family Room was like a home to us for four months.

And we couldn't have gone through everything without your support and the help of our second family.

Thank you as well to everyone behind the Ronald McDonald House Charities for journeying with us through the most difficult time of our lives.