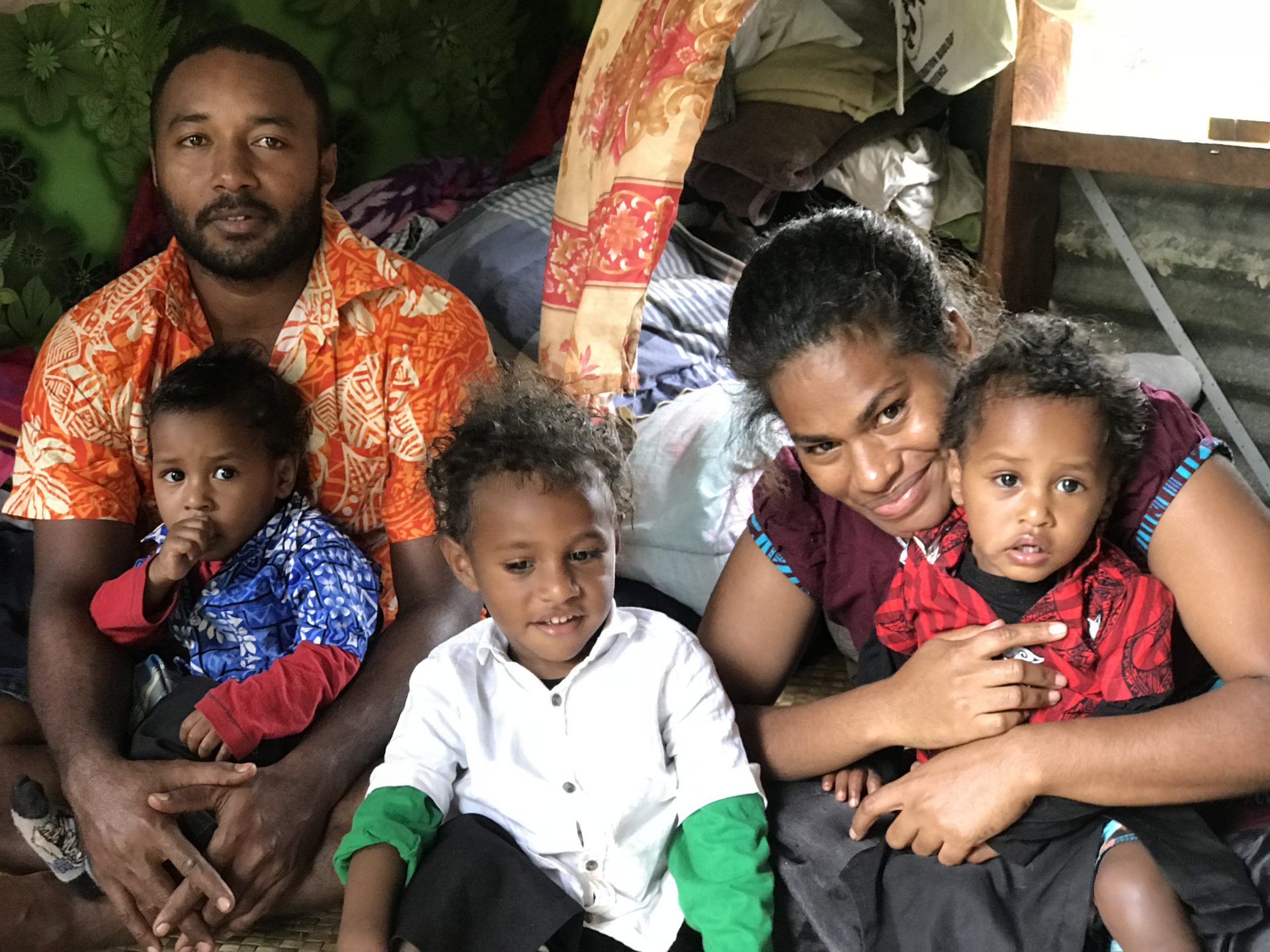 06 Oct

Kacikinakoro Family

Navitalai & Iva Kacikinakoro remember having to rush their 3 weeks old twin sons to Korovou health centre before being transferred to the CWMH last year.

The family hails and lives in Nakalawaca village, Namalata in Tailevu, which is situated on the outskirts of the old Fulton College in Tailevu – an almost 2 hour travel to Suva.

With Navitalai working in Suva, we found it really hard when my sons had to be admitted. We had to borrow money from families and friends to be able to make ends meet while ensuring the twins were looked after. It was a really tough time for us. We relied on whatever the hospital could provide for us and we were lucky that there were other kind parents in the ward who would share with us their meals for the two weeks we were admitted.

Eight months later, one of the twins, Mosese was rushed to the CWM hospital again from Korovou after an infection. With only enough money to take them through a day, Navitalai & Iva relied on God and luck to be on their side.

I couldn't only take Mosese as I was still breastfeeding them, so his twin brother Mitieli was also with us. My older son was with our relatives back in the village.

My husband had to work in order to support our needs, so he would come and see us before and after work and I saw he was also tired and stressed.

This time around, we were told about the Ronald McDonald Family Room. It was a blessing for my family and we are so grateful for what they do.

We were able to take the twins to the room to play in the children's corner while my husband and I could enjoy a nice cup of hot cocoa – they even ask you what drink you'd like – tea, coffee or cocoa. It was like a hotel! My husband didn't need to worry about our clothes being washed as it was all done in the room.

We cannot say how much we appreciate the assistance provided to families in need especially those of us that come from afar and with little resources.

After two and half weeks in hospital, Mosese recovered and was discharged and is now back at home in Nakalawaca.

Vinaka vakalevu Ronald McDonald House Charities.