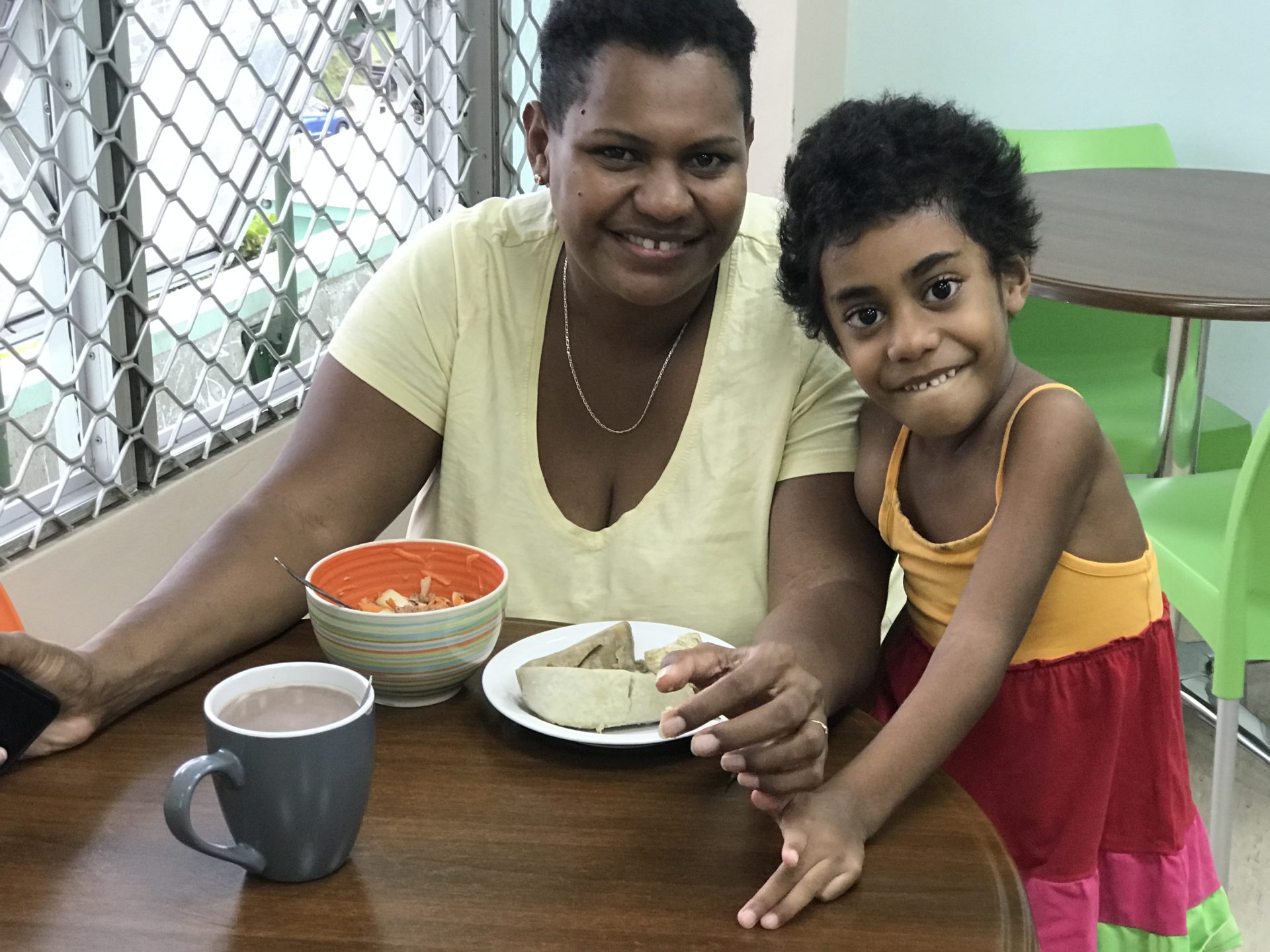 18 Jun

Comforts of Home: The Naevo Family

In the midst of the Covid-19 pandemic, five year old Mereseini Esther Nakevu of Nawaka, Nadi was admitted at the Lautoka hospital in late April. She was admitted for over a month before being transferred to the Colonial War Memorial hospital due to further complications. Being a healthy child that she is, Mereseini's family did not expect this to happen.

She had been admitted at the CWM hospital for over three weeks and became very popular with all the nurses and fellow patients.

Her mum, Limiva Ravutu has been with Mereseini throughout her hospitalization while their dad would visit them as often as he could.

'I was worried when we had to come to Suva as I did not want to inconvenience my families in Suva and with the restrictions in place it would be challenging. I was worried about our food and how we were going to wash our clothes etc.  When we arrived, the nurses told us about the Ronald McDonald Family Room. It has been such a blessing. With the complications Mereseini was going through, I was so relieved that I didn't need to worry about food and our laundry at least.'

Mereseini was always at the Ronald McDonald Family Room each morning because she loved having toast for breakfast.

Limiva added, 'we never really missed home or felt homesick during our stay. We were able to spend time with visiting families from Nadi and catch up and share a meal at the Family Room and the staff were very helpful to Mereseini and I. We appreciate all they do and thank them for being there for families who are going through a hard time.'

After 30 days of being at the CWM hospital, Mereseini was discharged and returned home to Nawaka.